Moderator: werner
All I can tell is that it's a Kaweco Dia, but which model?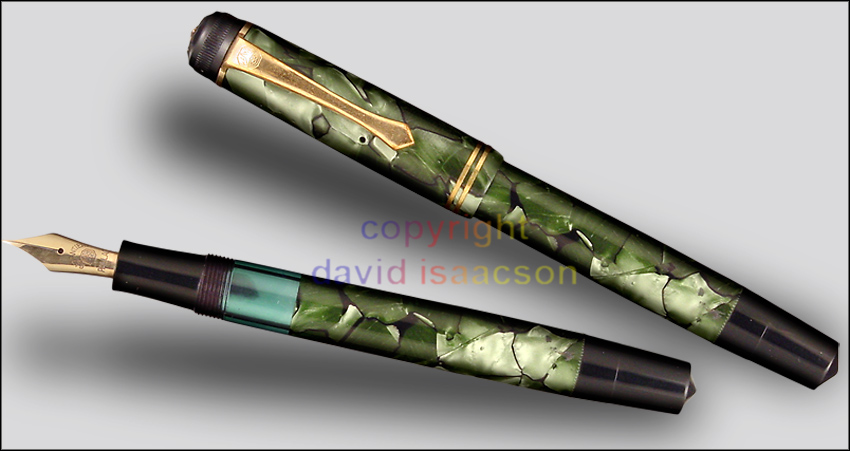 btw it is about 12.6cm long.
Leon
---
Hello,

this Kaweco Dia is I guess due to the shape from the aera about 1940.
The Kaweco Dia would produced at this time in three dimensions:

- Nr. 83 Damenformat (lady size)
- Nr. 85 Normalformat (standard size)
- Nr. 86 Grossformat (larger size)

but unfortunately I don't have any measurements. So it is not possibel
for me to say what size you have. Green marbled is one of the colors
that were available for the model Dia.

Later they changed the sizes and four dimensions were available.

- instead of Nr.86 the biggest model were Nr. 90
and between 86 and 90 there was a model Nr. 89 "senior size"

Best regards
Werner
---
You have to help me to know about the information on the website, I suspect.
---
I am very pleased to have the opportunity to come here.
---
Posts: 2
Joined: April 24th, 2017, 9:14 am
I do not much want you to help me a little bit.
---
---